"Is it safe !!! "
Is your data safe?
Data Backup is one of the most important aspects of a company's IT infrastructure, as without an appropriate backup solution, any loss of data whether it's by corruption, loss or physical damage can be devastating to a company's ability to function and in many cases, lead to the demise of the business.
IT Total Solutions (ITTS) have developed a solution to fit the needs of the vast majority of the SME market for a data backup & recovery solution. Our backup solution is designed not to compete with the storage of data in data centres and in foreign lands, but to offer an alternative, feasible and practical solution to the standard backup practices of the SME sector, removing the need for someone to "take the backup home" evolving the current solutions and providing a new best practice for business...
ITTS disaster recovery and backup solutions are designed to meet the criteria of a secure offsite data backup for in house company data.
With the rise in Encryption based Malware & Viruses, it is more important than ever to have a suitable, workable backup solution. Can you afford to lose your data?
If you can put a value on the cost of downtime you can place a value on the cost of the backup solution undertaken to ensure business continuity. Cyber Insurance is also a prudent service that business owners should consider to mitigate the costs any infection could have on your business.
Call us for more information with Backup audits and Disaster recovery plans on 01212 850850.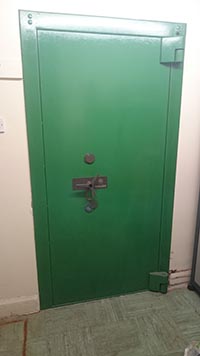 Disaster Recovery
ITTS comprehensive DR solutions are designed for the SME sector. To offer business owners a cost effective point of recovery in the event of a site disaster of any kind. Find out more about our offerings and why DropBox and Google drive may not be the backup solution people think they are!
Onsite & Offsite Backup
Having a true data backup solution in place in your business can be priceless. However havinga  backup that meets the required criteria of your business or industry can be harder that you would imagine. ITTS Backup solutions offer onsite resilience and offsite UK based storage in a private data facility with dedicated bandwidth, and a courier service to ensure you are backup and running in the shortest possible time
Private Storage
ITTS have a dedicated private storage facility where we backup clients data. This private facility is run and managed by ITTS which means our clients data is in our control, not that of a 3rd party. we have instant virtual and immediate physical access to our backup facility which means in the event of any form of data loss your data can be back with you in the fastest possible way.